This week saw the demise of Winnie's Bar in Chinatown, and the usual NYC blogs have been abuzz with a call to arms to "Save New York" and strengthen small businesses; to halt encroaching gentrification across too many of our neighborhoods, as one by one local places with decades of history are replaced by yet another chain restaurant or bank or pharmacy. Like, how many more Seven Elevens and Duane Reades – or bubble tea emporiums or hip fusion restaurants – does this city need?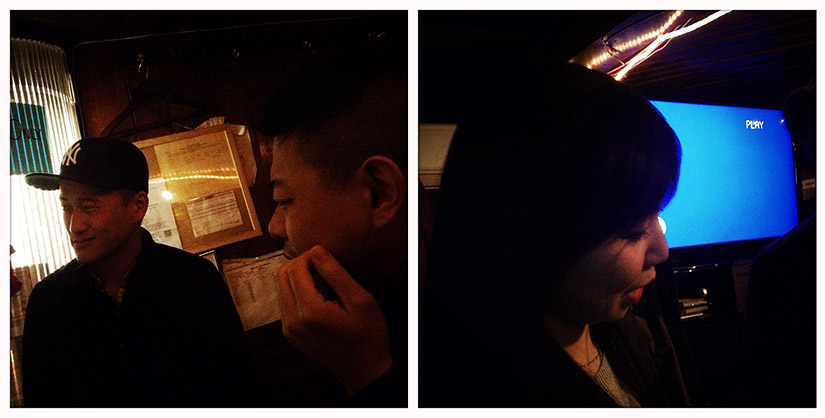 Winnie's wasn't my bar. Chinatown isn't my neighborhood either, but I've spent time there over the last three years, on and off, covering a number of stories small and large, stories that I hope show my love for New York and pay tribute to the people that make this place their own. I stopped by Winnie's a couple of weeks ago because I was hoping to take a portrait of her for a side project I am working on. I kept coming back, because I still needed this or that for the story, but also because I thoroughly enjoyed hanging out – I wasn't really seriously shooting the scene, but I took a few cell phone pics, and then a few more, and at some point I had to admit I was becoming obsessed and enchanted and sad all at the same time.
Winnie's Bar had a lot of history, 28 years of it to be exact. You can read about some of it, if you didn't take the time to ask and listen. You'll learn that it was a hang-out during the gang years that saw its share of conflict and violence, and that the downtown cops and city workers and court people made it their own, too. The type of place that will have a regular say, 'man, someone should really write a book about all the memories and stories.' If you're like me, you would have known the bar only in its later incarnation as a weekend karaoke favorite for a mostly unpretentious, mostly younger and whiter crowd that adopted the place, coexisted alongside the neighborhood regulars, and came to adore Winnie, the bar's classically trained Cantonese opera performer owner, and Charlyne, who has ruled over the ancient karaoke laser disc system for the past 18 years.
Watching those two women in action allowed me a small glimpse of what has been lost now that Winnie's has closed its doors for good. This isn't about losing NYC 'history' but about gentrification and profit margins destroying a place that was very much alive. Their warmth and the sense of camaraderie and down home belonging they created kept attracting and welcoming new people to the fold, and without fail, everyone I spoke with described the admiration and love and respect they felt for Winnie and Charlyne. The hipster karaoke crowd will move on, but Chinatown's last remaining neighborhood hang-out will have disappeared.
A great bar is more than a place to grab a drink or get drunk. It is also a space where a couple of generations of young people from the neighborhood have become adults, from the former latch key kid who would come to hang out in the "kitchen" after school, to the young woman who has moved to Queens but still visits on the regular, to the twenty-something bartenders from the neighborhood who are working their way through college, to the countless young men who call Charlyne "Ma."
Losing a place like this is about more than mourning some piece of "NYC authenticity" for nostalgic reasons. It is about losing a crucial piece of neighborhood infrastructure that provides the glue that holds a community together across the generations, just as much as a school or sports team or temple/church will. A place where someone knows your name. And I honestly don't know how you can replace that. I just wish Winnie and Charlyne and crew all the best, whether they choose to move on or to regroup in some future incarnation.